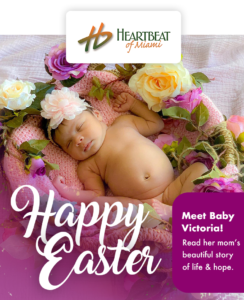 Two years ago, Argelia found out that she was pregnant. She was out of work, without insurance, and without the support of her family. She felt lost and confused. Doubts flooded her mind as different voices told her that under her circumstances, she could not have this baby. Argelia was vulnerable but in her heart she wanted her child.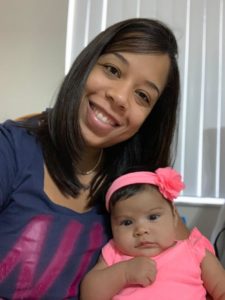 Argelia visited our Pregnancy Help Medical Clinic in Hialeah seeking guidance. We explained ways she could resolve the obstacles she was facing, and our voice became stronger than her doubts. Her baby was not a mistake. With the guidance, love, and support we offered, Argelia chose life! She fell in love with her baby boy the moment she saw his precious little face on the ultrasound screen and heard his heart beating. Argelia acknowledged our Lord Jesus and God's blessing of life.
A few months later, Baby Diego was born. But sadly, three days after his birth, her beautiful son passed away due to medical complications.
Argelia was devastated. Pain ripped at her heart. She was broken and hopeless, not understanding the reason why this had happened to her baby. Depression, anguish, and unbearable sorrow filled her, and her days were endless.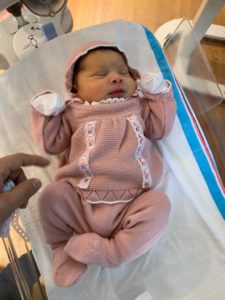 About six months later, Argelia suspected she was pregnant again. The memory of losing her baby still haunted her, and she feared having another terrible loss. But she remembered Heartbeat of Miami and the love, prayers, and support we had offered her.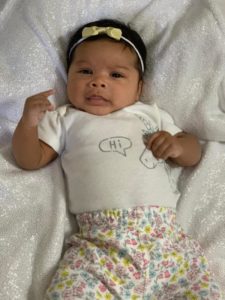 Vulnerable and confused, she went to speak with Nohelia, who had been her counselor through her first pregnancy. She wanted to hear words of hope and turn her heart back to the Lord. Her pregnancy test was positive, and again fear and anguish crept in. She shared her broken heart with us and we pointed her back to our Lord and Savior, Jesus Christ, who knew her suffering, and whose love for her would sustain her. She made the decision to trust her Redeemer and once again, Argelia chose life!
Baby Victoria came to the world in February, bringing much joy and happiness with her. Argelia was so grateful for the opportunity she was given to trust God and receive the Gift of Life!
We would have not been able to be there for this courageous mom without your generous support. Thanks to you, we able to help her through her pain and also celebrate her joy.