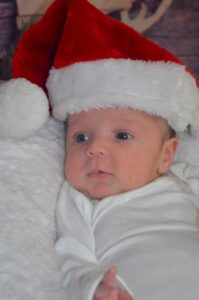 Martiza visited our clinic very distraught at the fact that her boyfriend had left her for another relationship. However, when she found out she was pregnant, she contacted him and he told her she had to have an abortion because he did not want anything else to do with her. With a broken heart and shattered dreams, she walked into our Hialeah clinic seeking an abortion. Maritza felt alone, rejected and hopeless. However, God brought her to the right place and the moment she walked in, she felt something different. Our counselor tried to console her as her test showed positive and she offered Maritza an ultrasound to confirm a viable pregnancy. That is when she was able to see the miracle of life in her womb. At only 7 weeks pregnant, this precious baby had a strong heartbeat and Maritza broke down again but this time, she broke down with compassion for that tiny little one that only had her to protect it.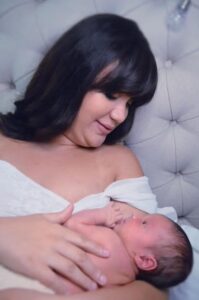 Our Almighty God did the rest, He touched her heart in such a way that Maritza stood up and said, "I am not taking the life of my child, I am having this baby no matter what." Praise God she did! Baby Jayden was born healthy and filled every hope Maritza had. She was not alone the moment made the decision to accept Jesus as her Savior and choose life for baby Jayden. Maritza is so grateful to God for bringing her to Heartbeat of Miami and receiving the information, love and support we offered her.
May the Savior of the world, Jesus Christ our Lord, fill your life with
Joy, Hope and Peace. Have a very Merry Christmas!