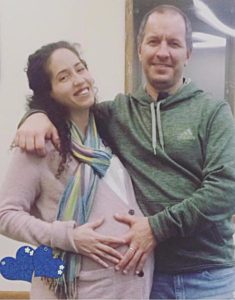 Adriana came to our Pregnancy Help Medical Clinic in Flagler, which used to be an abortion business before we took over. She came anxious and afraid because she was pregnant again.
You see, in 2016 Adriana was pregnant and the baby in her womb was diagnosed with Trisomy 18. On February 26, 2016, her unborn baby boy died in her womb at 27 weeks. Adriana and her husband Vincent were devastated as they buried their first born.
She had been a Flamenco Ballerina all her life and had never been able to get pregnant before the child she lost. Adriana was already 38 and said "I can't be pregnant and go through another loss of a child. I'm too old."
It was August 2016, too soon after her loss. However, Adriana's test was positive and Leslie, our Ultrasound Technician, proceeded to do the ultrasound. To everyone's surprise, two babies appeared on the big screen. They were both in the same sack, IDENTICAL TWINS! Adriana was 14 weeks pregnant and could not believe her eyes. These were IDENTICAL BOYS!
Shaken and hardly able to speak, she called her husband who was in New York and shared the news. Technology made it happen and we FaceTimed him and also cried as saw his two baby boys!
Leslie shared the Gospel of Jesus Christ and God's compassion for their previous loss. His peace filled them and their fear was gone. This couple's weeping turned into laughter and joy!
To the glory of God, exactly 1 year after her first baby died, Tomas and Tadeo were born! They were one month early and a miracle indeed.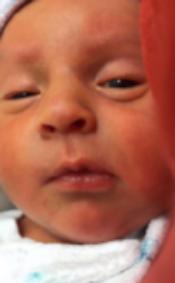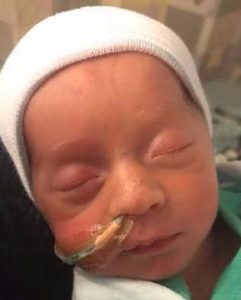 It is very common in Identical Twins to have one baby eat more than the other. Well, the "Little Gobbler" was Tomas and he ate a lot of Tadeo's nutrients while in the womb. Little Tadeo was in ICU and needed your prayers to get the right weight so that he could go home too. Tomas went home, but was being monitored for eating too much…he might just keep the name of "Little Gobbler"! We can't wait to see them both running around after each other.