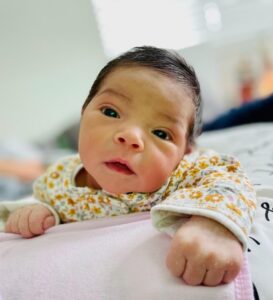 Mia's mom came to our clinic determined to have an abortion. Even though this was her second pregnancy, the father of the baby was someone who she had just met and they had no relationship. She came to us looking for the abortion pill because she thought a chemical abortion was safer than a surgical abortion.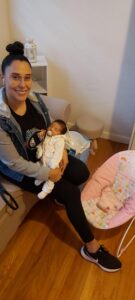 When we performed the ultrasound at one of our clinics she was 8 weeks pregnant. She was able to hear the baby's heartbeat loud and clear. The moment she heard the beautiful sound of her baby's heart and saw her tiny baby in the womb, her heart melted away. Since then, she has moved forward with her pregnancy, along with a heart full of gratitude and joy. She continues to thank us for all the encouragement, help and support we provided.
Baby Mia was born November 8, 2022!